Prairie Sky Co-op Community Response Program Grant
Actions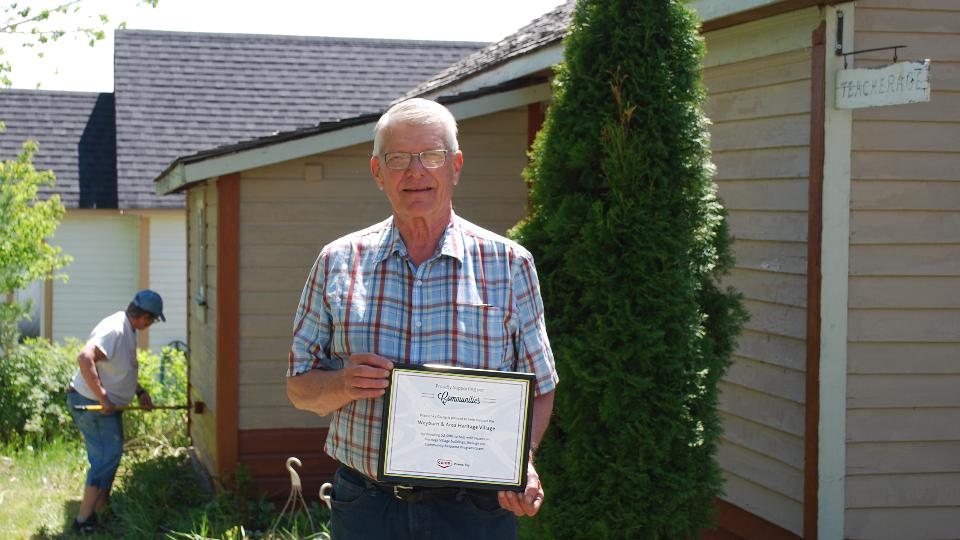 Prairie Sky Co-op Community Response Program Grant
June 1, 2020
Prairie Sky Co-op donates $26,900 to 16 local charitable organizations through the one-time Community Response Program Grant.

Update as of June 12, 2020:
The Board of Directors on behalf of the staff and members of Prairie Sky Co-op is proud to support 16 local charitable organizations, whose fundraising has been severely impacted by COVID-19, with a donation total of $26,900.
The selected organizations are:
Canadian Mental Health Association – Weyburn Chapter,
Community Low Income Centre,
Fillmore Golf Club,
Inclusion Weyburn,
Lake Alma Recreation Board,
Rotary Club – Weyburn Chapter,
Tatagwa Kidz Kare,
Weyburn & Area Heritage Village,
Weyburn Agricultural Society,
Weyburn Curling Club,
Weyburn Humane Society,
Weyburn Lacrosse Association,
Weyburn Minor Ball Association,
Weyburn Therapeutic Animal Park,
Weyburn Wheatland Senior Centre and
Weyburn Youth Centre.

Any other local organizations that did not receive funding through the Community Response Program Grant, are still eligible to apply to the usual Prairie Sky Co-op Community Investment fund. We will do our best to help in a different capacity.
April 25, 2020
We understand that many fundraising events for local non-profits and charitable organizations planned for this year will not happen, and that you need this money to exist. We want you to still be around when this is over, so we are offering an option of granting (grants between $1,000 and $10,000) through the Prairie Sky Co-op Community Investment fund.

Prairie Sky Co-operative's Community Response Program Grant is a one-time funding intended to support qualified charitable or non-profit organizations in our trading area whose staff, volunteers, programs and operations have been disproportionately impacted by COVID-19.
For eligibility criteria and application form and information, see the link below.
Applications received before May 21st will be reviewed by management and board of directors.
Prairie Sky Co-op has the authority to approve, deny or alter all grant funding application requests.
Discover more: