Swing Set Donation to Local Organizations
Actions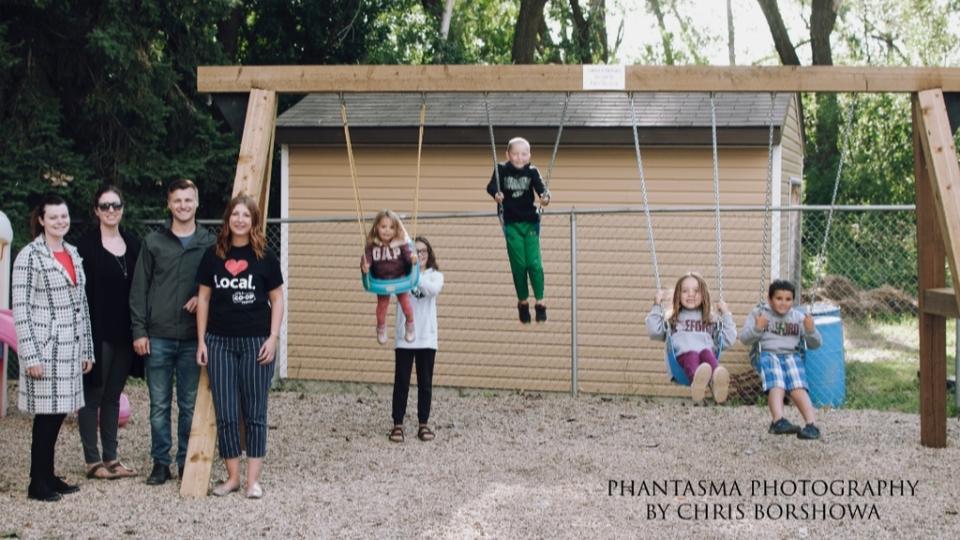 Swing Set Donation to Local Organizations
September 4, 2019
The Weyburn Therapeutic Animal Park has a new swing set, thanks to Prairie Sky Co-op and the Bonanza 2019 Committee!
Bonanza 2019, a National Junior Hereford Show, was held in Weyburn at the end of July at the Weyburn Exhibition Grounds. Participants and their families came from all over Canada to show Hereford cattle, attracting visitors of all ages. The committee members in charge of the children's play area and activities believed the event would benefit from an outdoor play structure, and your Prairie Sky Co-op Home Centre was more than happy to help!
Thanks to the outstanding support and generosity of Prairie Sky Co-op, Andrew Felskie of Felskie Woodworks, and the Bonanza 2019 Kids Corner/Mini Herf committee, the swing set was built and enjoyed by all during the 4-day event.

After the event, the swing set structure was transported to its new permanent home at the Weyburn Therapeutic Animal Park by Jeremy and Arden Charlton.


Discover more: