Community Spaces - Riverwood Community Park
Actions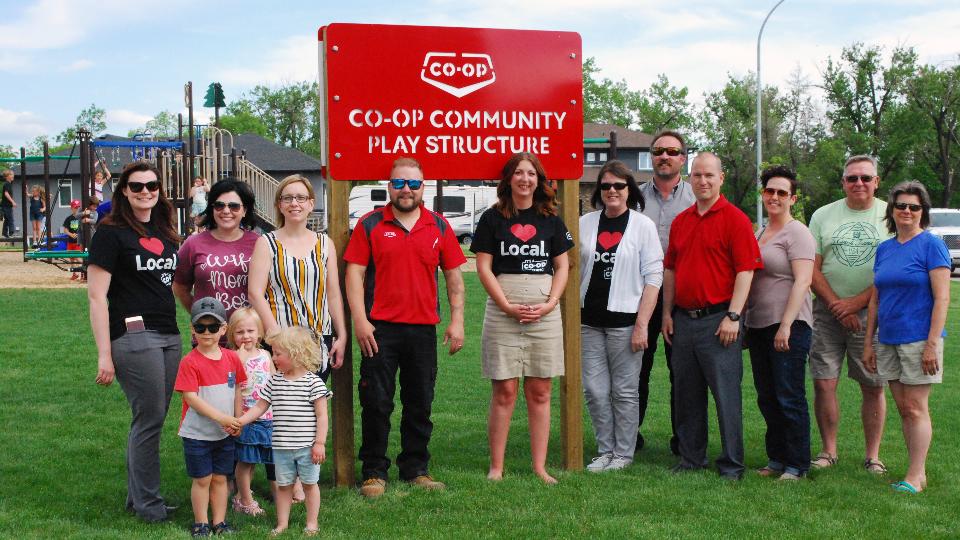 Community Spaces - Riverwood Community Park
June 18, 2019
Riverwood has a new playground thanks to a grant from the Federated Co-op's Community Spaces Initative! The playground features something for everyone, including equipment for children, for those with disabilities of all ages, and even some for fitness-seeking adults to enjoy for their workouts.
"All aspects of the playground were chosen, so we chose to do the play structure, and the disc swing because people with disabilities can enjoy the disc swing, and we also chose to do the fitness park," explained Dawn Purdue, Riverwood Outdoor Wellness Committee Board Chair during the unveiling this afternoon.

"From Community Spaces we were able to buy the playground equipment, and then the Weyburn Credit Union sponsored the Fit Park, and then we had corporate sponsors as well who donated money and time to the project," she said.
"Prairie Sky Co-op also donated extra money that was on top of the Co-op Community Spaces grant, and without that, we wouldn't have been able to finalize the project," she added.
The playground will get lots of use from neighbourhood children and visiting grandkids, and, of course, is also open to the public.
Discover more: