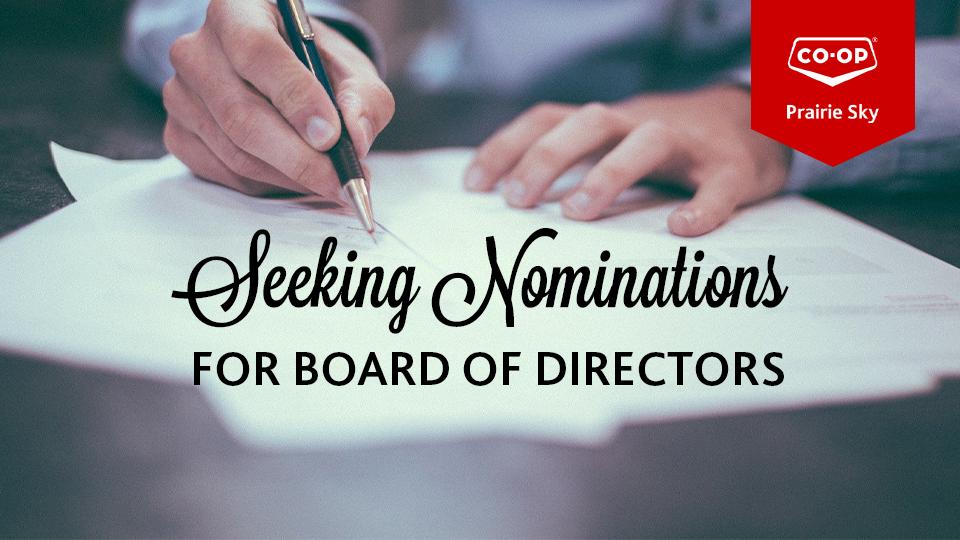 Seeking Nominations
March 31, 2020
Seeking Nominations for Board of Directors
Prairie Sky Co-op Association Ltd. has three (3) positions up for election for three-year terms.
Board President, Brett Ferguson is running for re-election. Henry Jones and Del Croissant are retiring this year, leaving two vacancies. We thank them all for their years of service and support.
Qualifications of a Board Member include:
Must be a member for at least one year prior to annual meeting
Must be a good supporter of the Co-op
Should be prepared to attend occasional training sessions and 12 regular meetings each year.
Completed nomination forms (linked below) can be submitted by April 15th at 4:00 pm to the Prairie Sky Co-op Administration Office.
In Person or by Mail: 215 2nd St. NE, Weyburn, SK S4H 0V1 c/o Nominating Committee.
E-mail: directors@prairieskycoop.com
Discover more: