Prairie Sky Co-op in the Community
Actions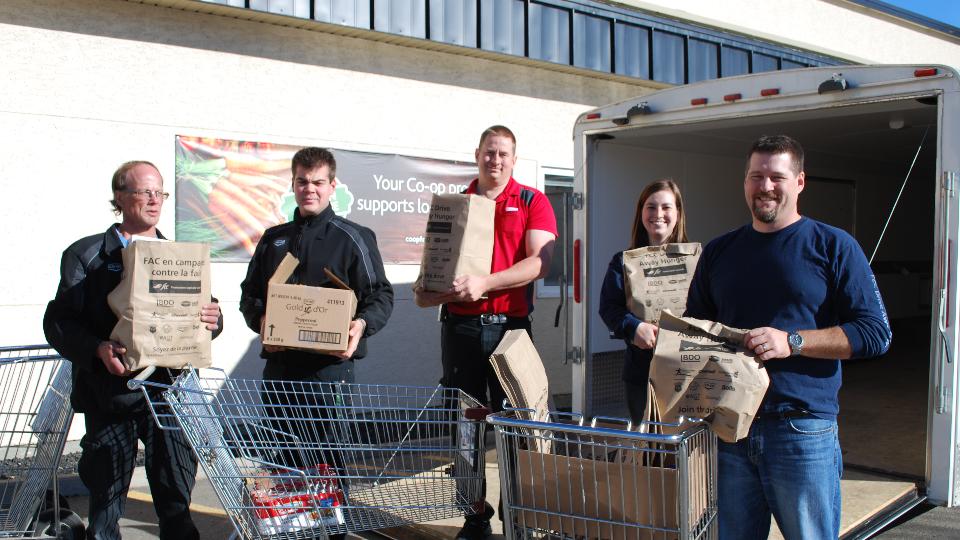 Prairie Sky Co-op in the Community
March 29, 2019
Prairie Sky Co-op takes extreme pride in being able to give back to our communities. We owe our success to our members and our customers, who purchase our products and services. Therefore, it is very important to our organization that we are committed to contributing to the betterment of our community, our members and our employees.
Prairie Sky Co-op, as part of the Co-operative Retailing System, is also proud to be involved in campaigns to raise funds and awareness for important ventures like the Children's Hospital Foundations of various provinces, the Canadian Breast Cancer Foundation and the Canadian Red Cross.
Employee Volunteerism
Prairie Sky Co-op is very proud of the support its employees give to the community. Countless volunteer hours, in many of the charitable and non-profit organizations, are provided by the employees of the Prairie Sky Co-op to help these organizations improve the quality of life for residents of Beaubier, Milestone, Weyburn, and areas.
Discover more: