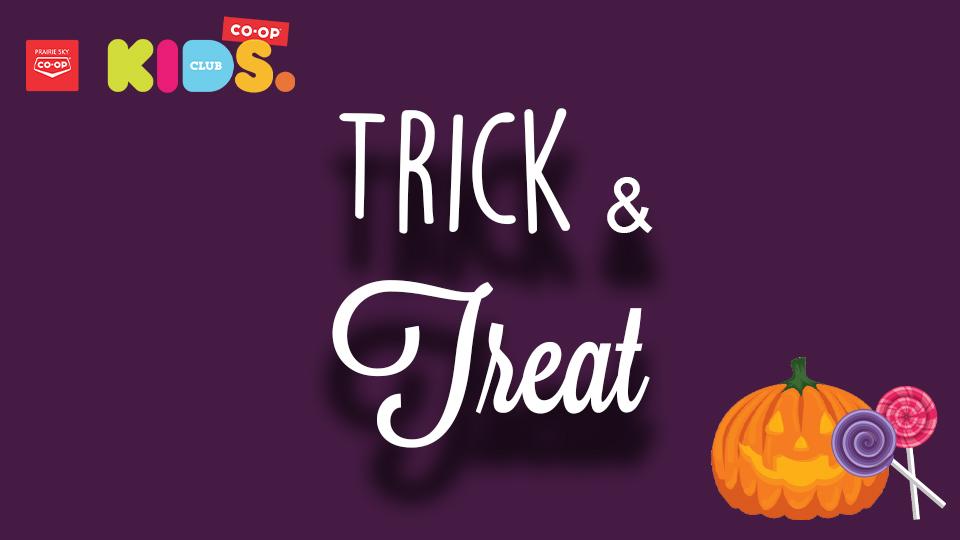 Kids' Club Trick & Treat
October 8, 2020
Kids' Club Trick & Treat
Tour around your community to find some "tricks" and trade them in for treats!
There are 15 hidden locations in the communities of Weyburn, Beaubier, Milestone & Lang. You can find them using the Adventure Lab application on a smartphone. (Have your parents or someone with a smartphone help you). Every location will have a question and every correct answer will get you more treats!
Every correct question answered will be logged on the Adventure Lab app, bring in your smartphone with your list of found locations to one of the locations below and receive some Halloween treats!
Contest Rules:
- Kids can redeem their found locations 1 time for treats.
- Locations to receive treats:
Food Store & Pharmacy (Customer Service) - 215 2nd St NE, Weyburn SK
Lang Gas Bar - 301 Main Street, Lang SK
Beaubier Branch - 1 Railway Ave, Beaubier SK
Milestone Food Store - 113 Main Street, Milestone SK
- Trick & Treat Event will happen October 19 - November 2. Prizes will not be available after November 3.
*Costumes recommended but not mandatory
Adventure Lab can be found on your App store. Accounts are free with no in-app purchases.