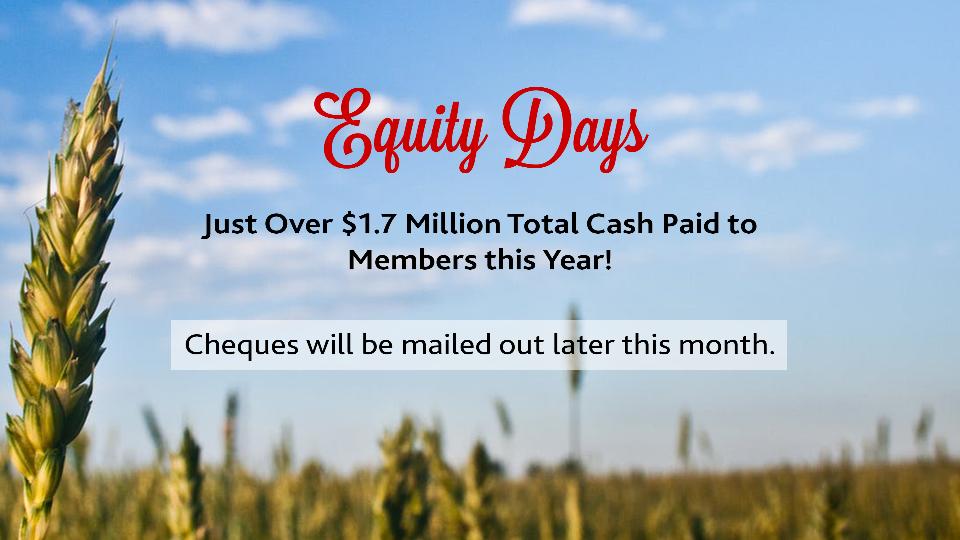 Equity Days 2020
June 4, 2020
Prairie Sky Co-op will be mailing out your 2019 equity cheques later this month!
There will be no pick-ups or barbecues this year, due to COVID-19 precautions.
Your annual equity cheques are ready to be delivered to members such as yourself. Your 2019 equity cheques will be in the mail later this month — keep your eye on your mailbox!
Based on 2019 purchases, Prairie Sky Co-op allocated $2.7 million back to its members. And just over $1.7 millions total cash will be paid out to members, making the total cash being paid out since incorporation over $50 million!
2019 Allocation:

Food & Pharmacy: 3%

Liquor: 2%

Fuel & Oil: 4%

Agro & Tires: 2%
Home Centre: 2%
If you have any questions on equity or need to change your address, please contact our administration office.
306-848-3677 or office@prairieskycoop.com The Administration Office is not open to the public yet. Please call or e-mail
Discover more: