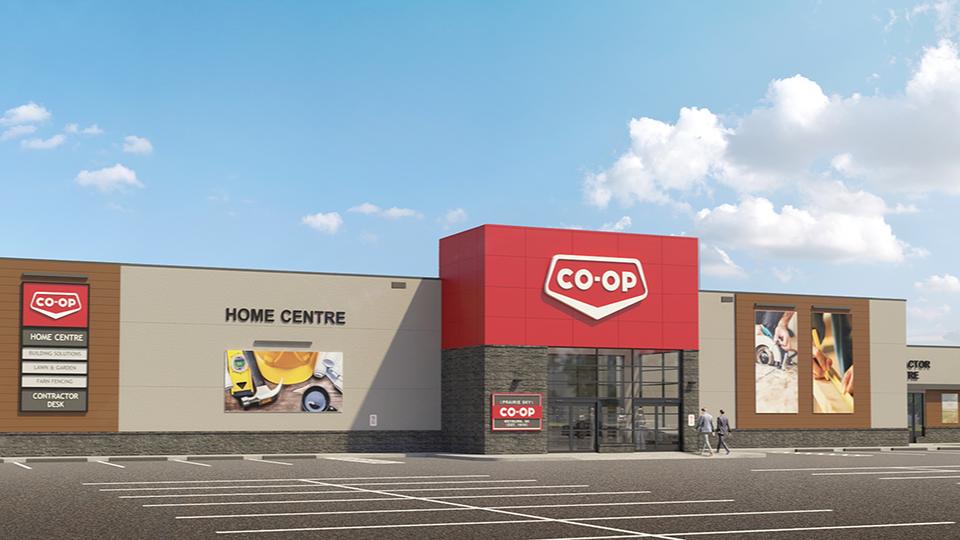 Home Centre Announcement
March 17, 2020
May 6, 2020: Construction on the new Co-op Home Centre started this week, and was celebrated earlier with a social-distanced event, attended by a few local dignitaries and members of the Prairie Sky Co-op Board and Management Team. The ground-breaking event took place at the construction site of the new facility, in the RM of Weyburn next to Crossroads C-Store/Cardlock location on the corner of Highway 39 and 13.
Notable members of the public in attendance were the Honourable Dustin Duncan, MLA of Weyburn-Big Muddy; Reeve Carmen Sterling, RM of Weyburn No 67; Marcel Roy, Mayor of Weyburn; Brett Ferguson, Board President of Prairie Sky Co-op; and Kevin Arthur, GM of Prairie Sky Co-op,
The new Home Centre project is being built by Quorex Construction Services Ltd. and is expected to be complete in the spring of 2021. Once opened, the facility will replace the existing Home Centre, located at 206 Hill Avenue.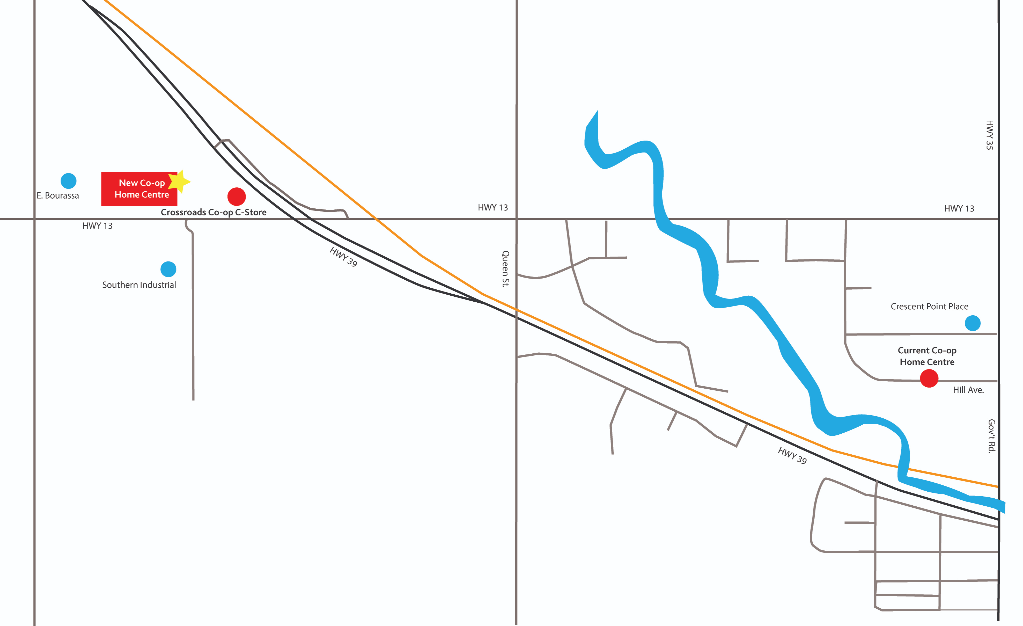 March 17, 2020: Prairie Sky Co-op is excited to announce that the Board of Directors has approved the construction of a new Prairie Sky Co-op Home Centre! Quorex Construction Services Ltd. has been selected as the General Contractor for the project and will begin work this spring.
The new 21,000 sq. ft. facility is expected to be open by the spring of 2021 and will be located west of Crossroads C-Store/Cardlock at the junction of Highways 13 & 39 in the RM of Weyburn.
"Prairie Sky Co-op has served Weyburn and the surrounding area for 90 years and we remain committed to the community," said Kevin Arthur, General Manager of Prairie Sky Co-op. "Our new Home Centre will allow us to deliver unparalleled service and value for years to come. The Co-op has always been a strong community builder and going forward with this project only strengthens our commitment to invest in the local economy."
Discover more: