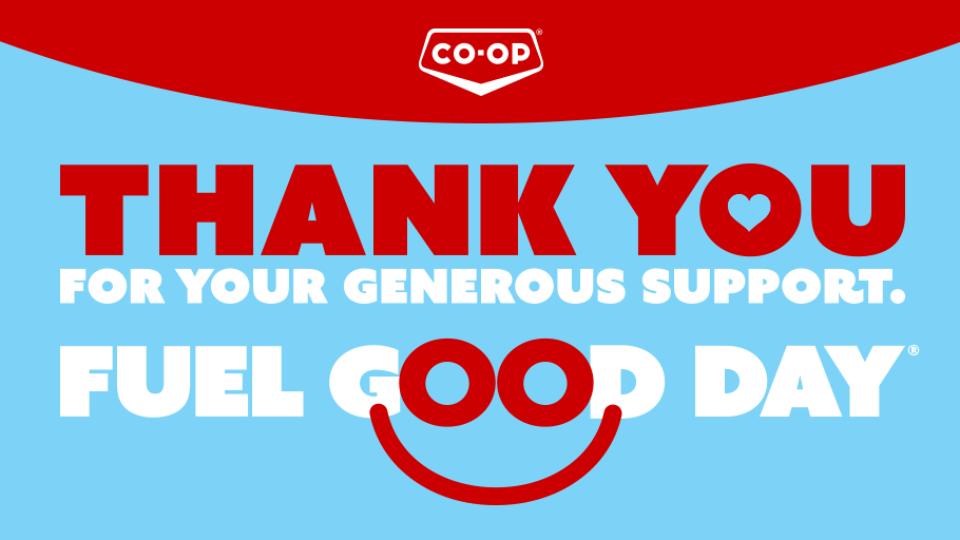 Fuel Good Day 2020
August 27, 2020
Thank You for your Support!
Thanks to you, a total of $4,620 will be donated equally to:
CMHA Weyburn - Canadian Mental Health Association Weyburn Branch
Envision Counselling & Support Centre Inc. and
Weyburn Therapeutic Animal Park Inc !

Mark your Calendar — Fuel Good Day is back on September 15, 2020!
For the fourth year in a row, Co-op's from across Western Canada will be donating money for every litre of petrol sold on this special day to a local charity or organization!
By filling up at a Prairie Sky Co-op location, you will be donating 10c/litre to the following local organizations:
In 2019, you helped us donate $3,500 to The Family Place in Weyburn, Riceton Community Centre and Beaubier Community Hall.
Discover more: