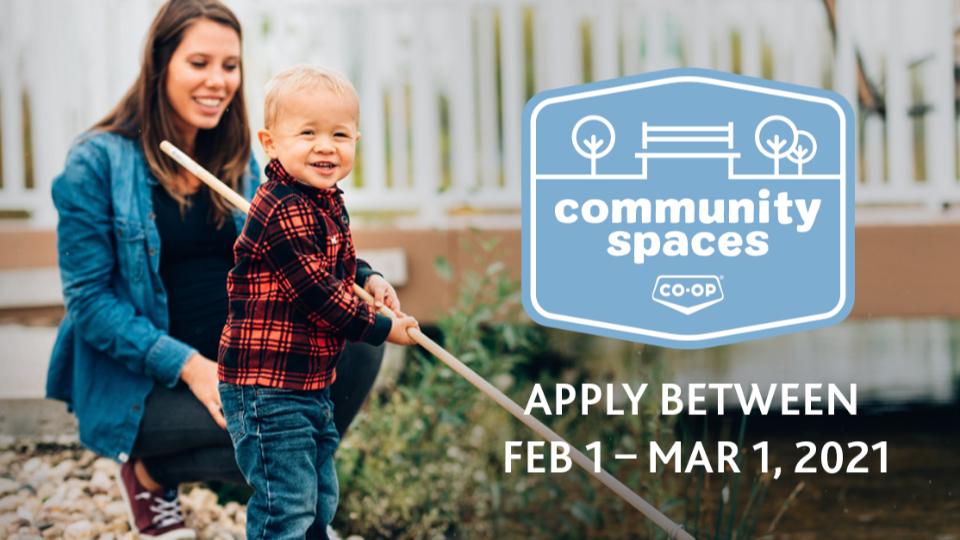 Community Spaces 2021
January 21, 2021
Co-op awards $1 million to projects across Western Canada every year. The program helps build places for everyone to come together to meet, play, learn and share.

PROGRAM OVERVIEW
The Co-operative Retailing System (CRS) is a network of over 160 member retail co-ops across Western Canada. Co-op Community Spaces is funding projects on behalf of co-ops across the CRS, to create spaces where people can come together. Since 2015, 132 projects have been supported with $9.5 million dollars in capital funding.
PROGRAM PURPOSE
The purpose of the Co-op Community Spaces Program is to improve community health and well-being by building places for Western Canadians to come together and build social connections. Three funding areas have been selected to ensure the program achieves its core objectives of enabling community development and bringing people together.
Discover more: