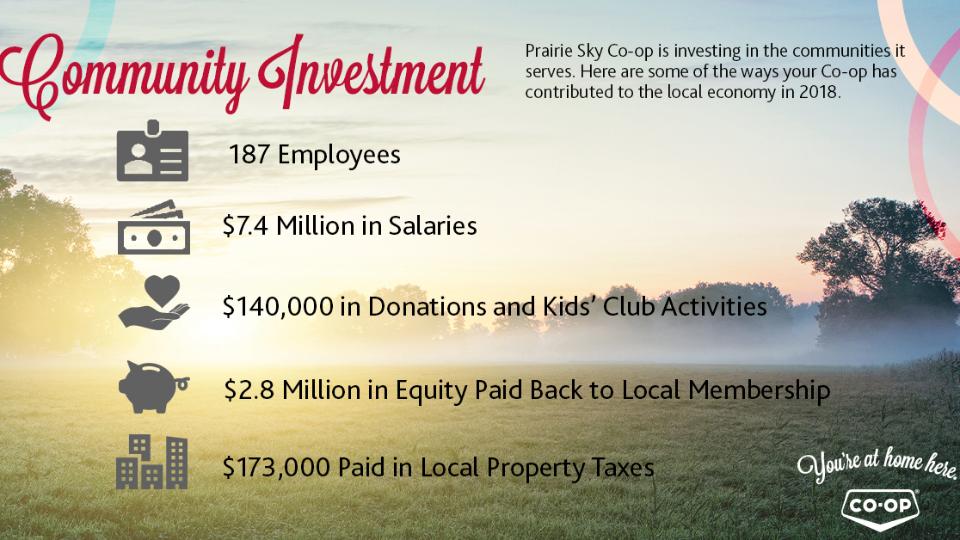 Community Investment
May 22, 2019
Prairie Sky Co-op believes in moving forward by giving back and invests in the communities it serves. Here are some of the ways your Co-op has contributed to the local economy in 2018.
187 Employees that live in the Prairie Sky Co-op trading area.
$7.4 million in salaries that are then returned and spent mostly in the community or to support other local businesses.
$140,000 in donations & Kids' Club activities.
$2.8 million in equity paid back to local membership.
$173,000 paid in local property taxes.
This is only a snapshot of how much your Prairie Sky Co-op invests in its communities. For more examples, follow the updates on the Prairie Sky Facebook page, website and other local channels in the community.
Discover more: