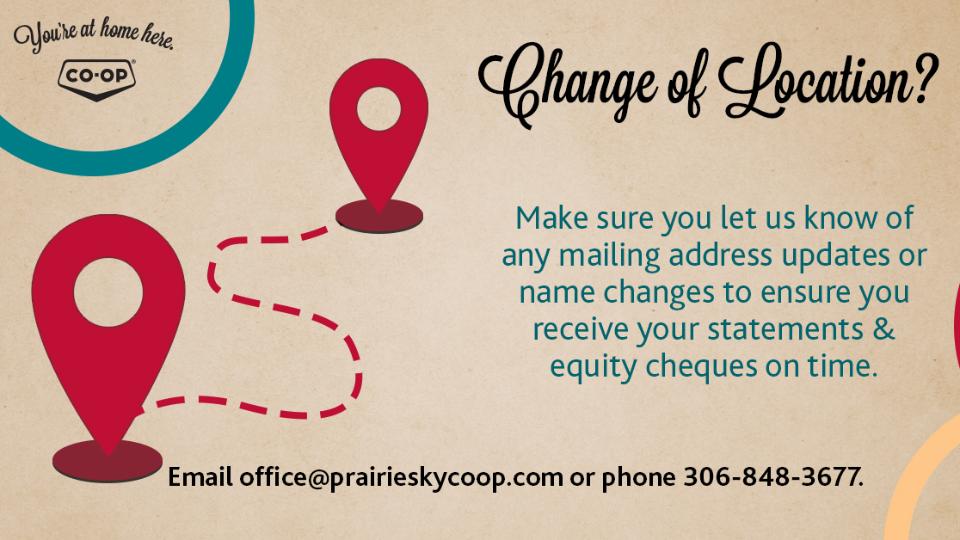 Change of Address
June 28, 2019
Change of Address? Let us know!
To ensure you receive your statements, equity cheques or news on time, let us know your change of address and/or name change.
Visit the Administration Office located on the 2nd Floor of the Food Store (215 2nd St. NE Weyburn), phone the office at 306-848-3677 or e-mail office@prairieskycoop.com.
Discover more: