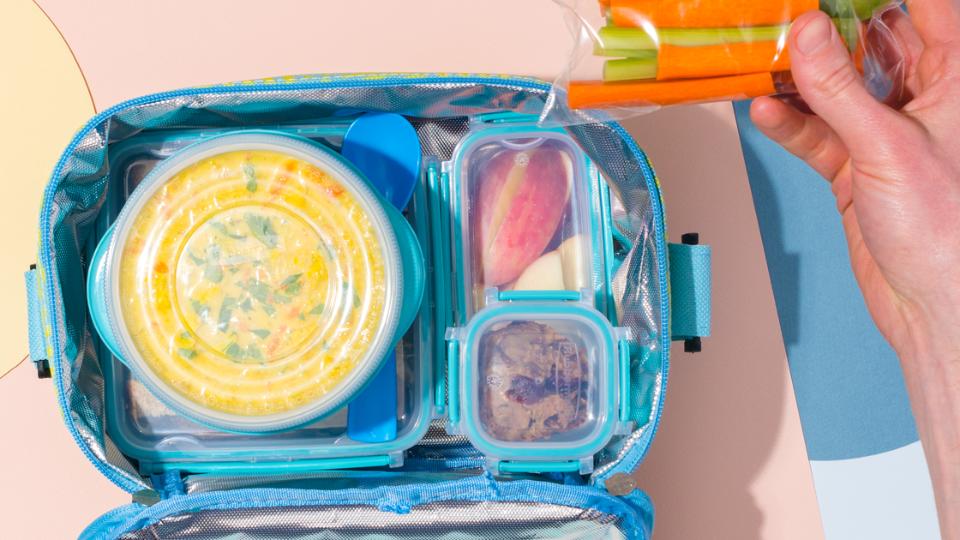 Back to School Lunches
August 20, 2020
Getting back into September's school routine can be a challenge, but we're here to make it a little bit easier. The food experts at Co-op have come up with five creative lunch ideas — one for each day of the school week. With one less thing on your plate (pun intended), you can focus on other things, like getting everyone ready to go, out the door and on the bus.
The recipes featured were created specifically to ease everyone in the family back into the school routine by Co-op's partner chef Dale MacKay.
Monday
This meal plan will banish any Monday blues you might be feeling!
Pack your lunch bags with Beef and Nine Bean Soup, Chocolatey Cranberry Drop Cookies, and a gala apple.
The savoury soup is a hearty meal packed with plenty of protein for the first day of the week. It can be made the night before and stored in the fridge for three to four days. The Chocolatey Cranberry Drop Cookies are easy to make with help from little ones. Keep them on the counter in a container with a loose-fitting lid.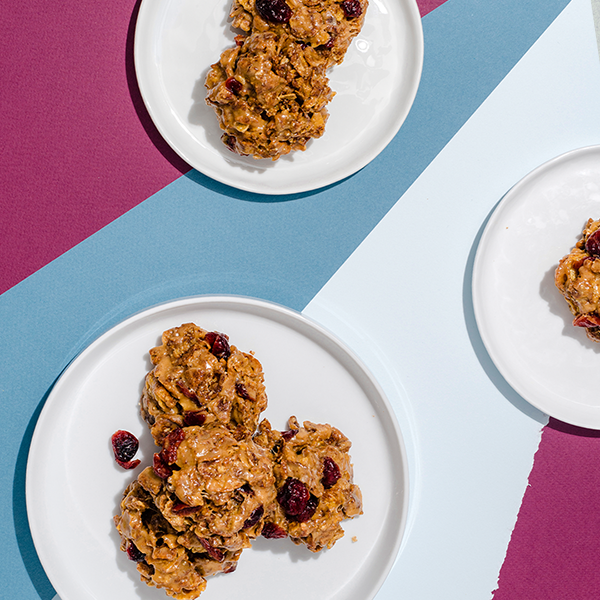 Lunchbox Tip: Packing lunch boxes the night before will save you time in the morning.
Tuesday
Tuesdays just got a little bit easier.
Pack your lunch bags with Apple Cauliflower Slaw, Pear and Onion Jam Grilled Cheese, and a Granny Smith apple.
You can make the onion jam used in the grilled cheese the night before, but you may want to assemble the sandwiches in the morning for optimal freshness. The Apple Cauliflower Slaw can be prepped the night before — cauliflower, Granny Smith apples, raisins and carrots are all hearty enough to last.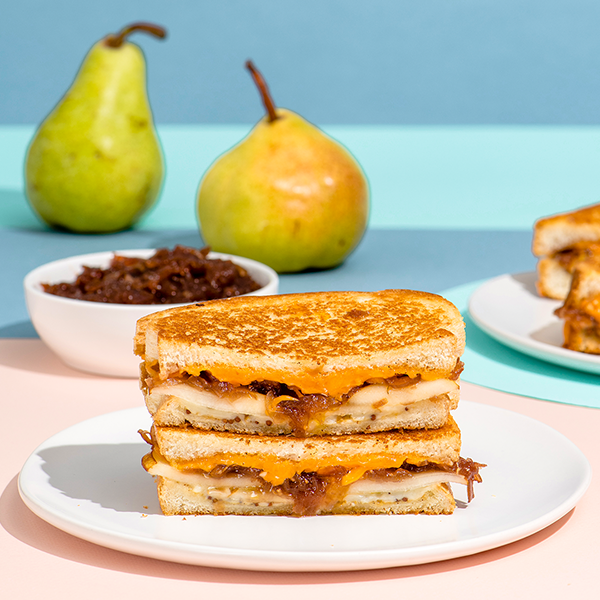 Lunchbox Tip: Establish rules for where your kids should put lunchboxes when they come home. This will let you find them easily and help with after-school chaos.
Wednesday
Wednesdays mark the halfway point of the week so celebrate with a lunchbox classic.
Pack your lunch bags with the Ultimate Egg Salad Sandwich, a Red Delicious apple, and assorted veggies like snap peas, celery, carrots.
Make the egg salad the night before (it will last three to five days in the refrigerator), and assemble the sandwiches in the morning. Veggies can be cut and packed the night before, too.
Lunchbox Tip: Organize lunch ingredients in one part of the fridge so you can make fast lunches.
Thursday
So close to Friday, you can almost taste it!
Pack your lunch bags with Natrel Lactose-Free Cauliflower Curry Soup, a Fuji apple, and Co-op Gold Pita Crackers.
This lunch is great for kids who can't do dairy. The soup can be made the night before and stored in the refrigerator for three to five days.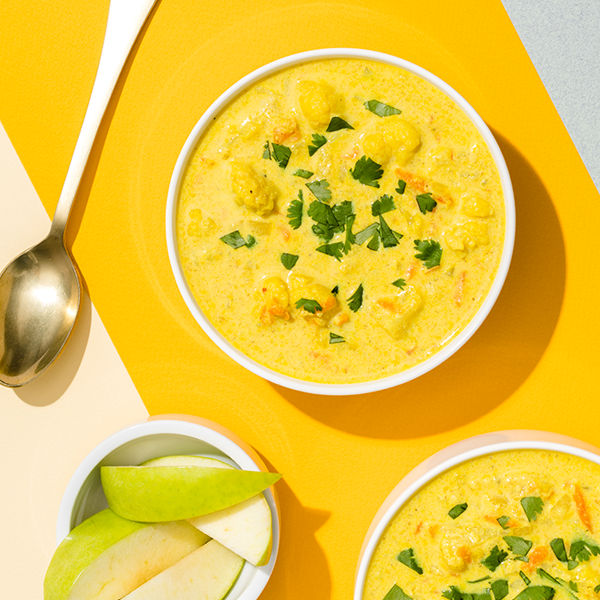 Lunchbox Tip: Get your kids to help you make the recipes on this list. When kids are involved in food preparation, they're more likely to eat and enjoy their lunches at school.
Friday
Friday, arguably the best day of the week. Hopefully, you were able to plan your weekend activities instead of thinking about a meal plan this week.
Pack your lunch bags with the Seed and Berry Ricotta Bowl, a Honeycrisp apple, and a banana.
Mix the ricotta, yogurt, honey and orange zest together and keep packed separately. Pack the seeds and fruit in another container. Your child can mix them together at lunchtime so the dry food won't get soggy.
Lunchbox Tip: Purchase lunch boxes or reusable bags to be environmentally friendly and to save money.
Discover more: