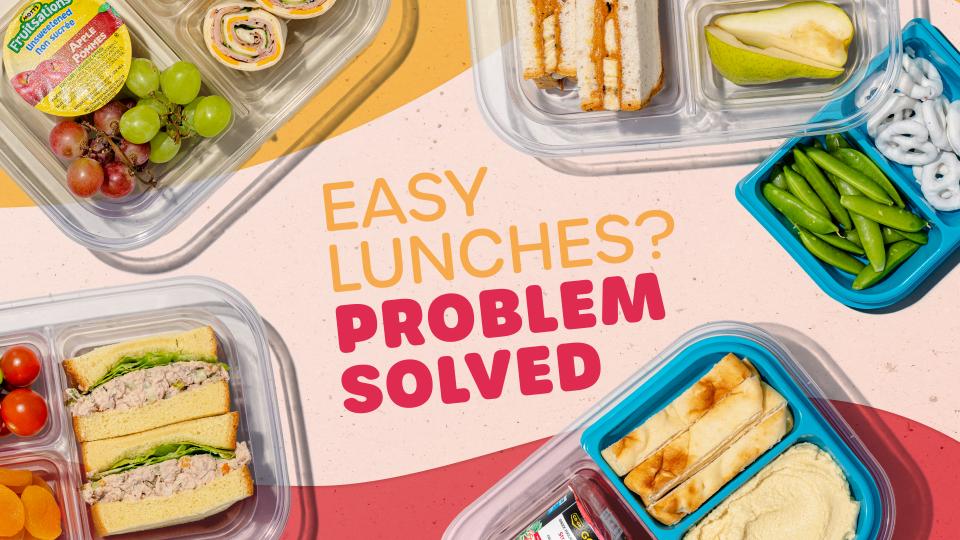 Back to School Bento Boxes
August 10, 2022
As summer days slip into fall, September is one of the busiest times of the year for families. School is starting, activities are getting going again and new routines are being created. It can be quite the challenge to plan healthy meals when time is limited.
Our Back to School Problem Solvers is a solution aimed to provide options for lunch, breakfast and supper that you can shop for all in one stop — at Prairie Sky Co-op!
This week's recipes focus on lunch solutions that offer some traditional and not-so-traditional ideas, all with items you can pick up at Co-op. These easy options will help you get into the groove of packing lunch for your kids again.
Bento box lunches are easily customizable, so whether you follow the directions or use these ideas as inspiration, there's something to please every type of eater. These recipes are also easy enough that the kids can pack their own lunches, buying you a little extra time each morning.
Check out the bento box lunch combinations we've compiled, create your grocery list and head to Prairie Sky Co-op to get everything you need for school lunches, including the bento box!
Just Roll with It
Even the biggest fan can get bored having a sandwich every day. No big deal, Just Roll with It turns sandwich fixings into a fun roll up.
Dip to It
What kid doesn't like to dip their food? Our Dip to It combination offers not one, but two healthy dipping options.
Go Bananas
While loved by many, the classic PB & J is no longer allowed in schools. We have a solution with nut-free spread that your kids will Go Bananas over.
Tuna Twist
Finally, for those with more grown-up tastes, we have Tuna Twist paired with CO-OP GOLD edamame.
To make those mornings even smoother, pack what you can the night before. And remember to get the kids involved. It not only saves you time, but they'll be more likely to eat what they pack.
Discover more: